Supplies, PEX Fittings, Pumps & Tanks for Rainwater Collection
We supply Rainwater Collection and Harvesting supplies for the Professional Installer and Individual Homesteaders from gutter to faucet. Our focus is 'Healthy Plumbing for Healthy Water', which means polyethylene, polypropylene, and stainless steel, but NO PVC, copper, or brass.
RAINES™ Stainless Steel PEX Fittings
In 2014 we were the first to introduce crimp type Stainless Steel PEX Fittings to America. Others try to make that claim, but we were, now and will be providing innovative high quality PEX fittings and significantly good prices.
Now in 2021 we are pleased to expand our RAINES™ PEX offerings to 7 styles in sizes 3/4" and 1". All RAINES™ PEX Fittings are manufactured with beautiful high quality 316 Stainless Steel to maintain purity of water and provide longevity to your rainwater collection system.
These RAINES™ PEX Fittings include new design innovations that will make them more practical, reliable and a joy to work with.
PUMPS We offer the Walrus HQ800H 1hp, but we can special order all Walrus models. It is a very good on-demand pump and can also work with a pressure tank to prolong pump life. Please read technical data: Walrus Pump Technical Data.pdf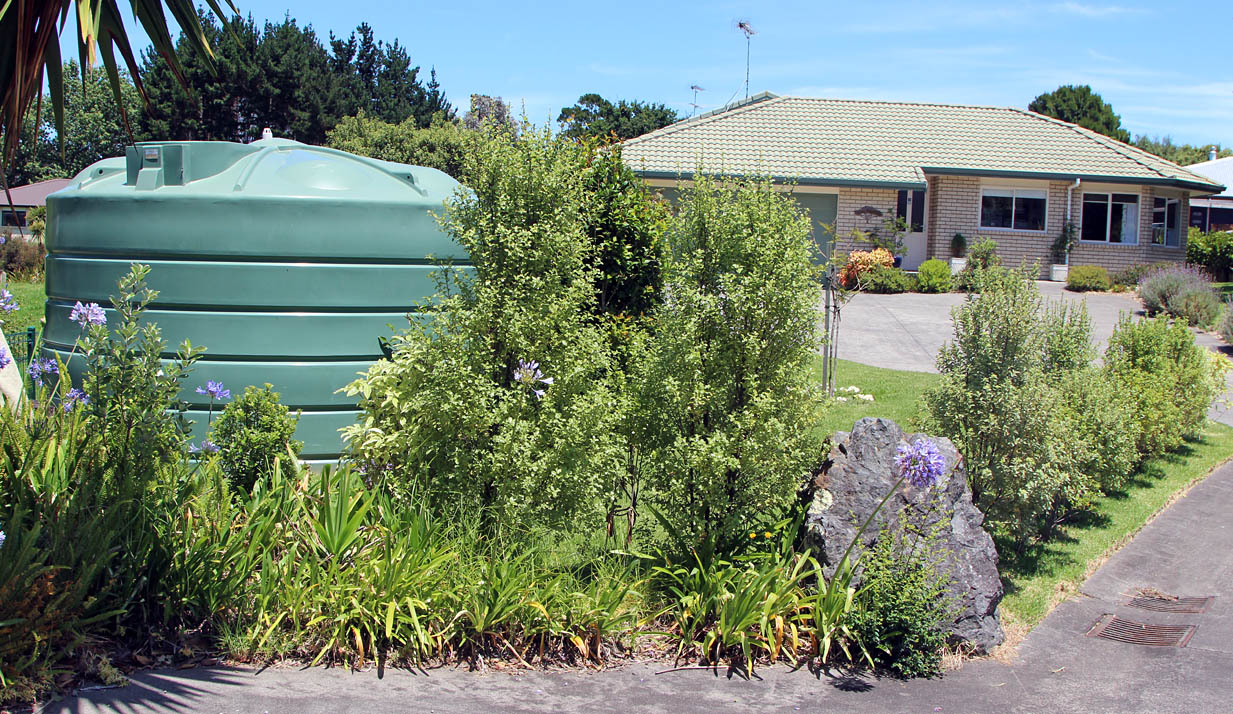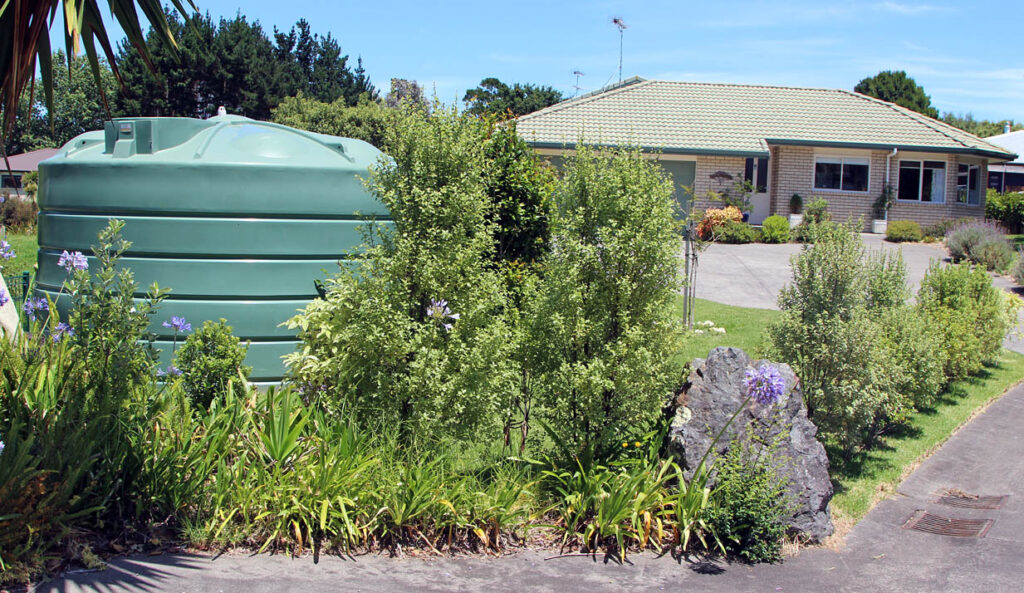 BASIC SYSTEM  Our approach is 'keep it simple'
Dry System piping from gutter into tank with First Flush
Begin with one 2500 or 3000 gallon polyethylene tank.
Polypropylene valve/SS nipple, then flexible connection to polyethylene pipe to pump
Flexible pump SS connectors lead to garden, or to house with filters and UV unit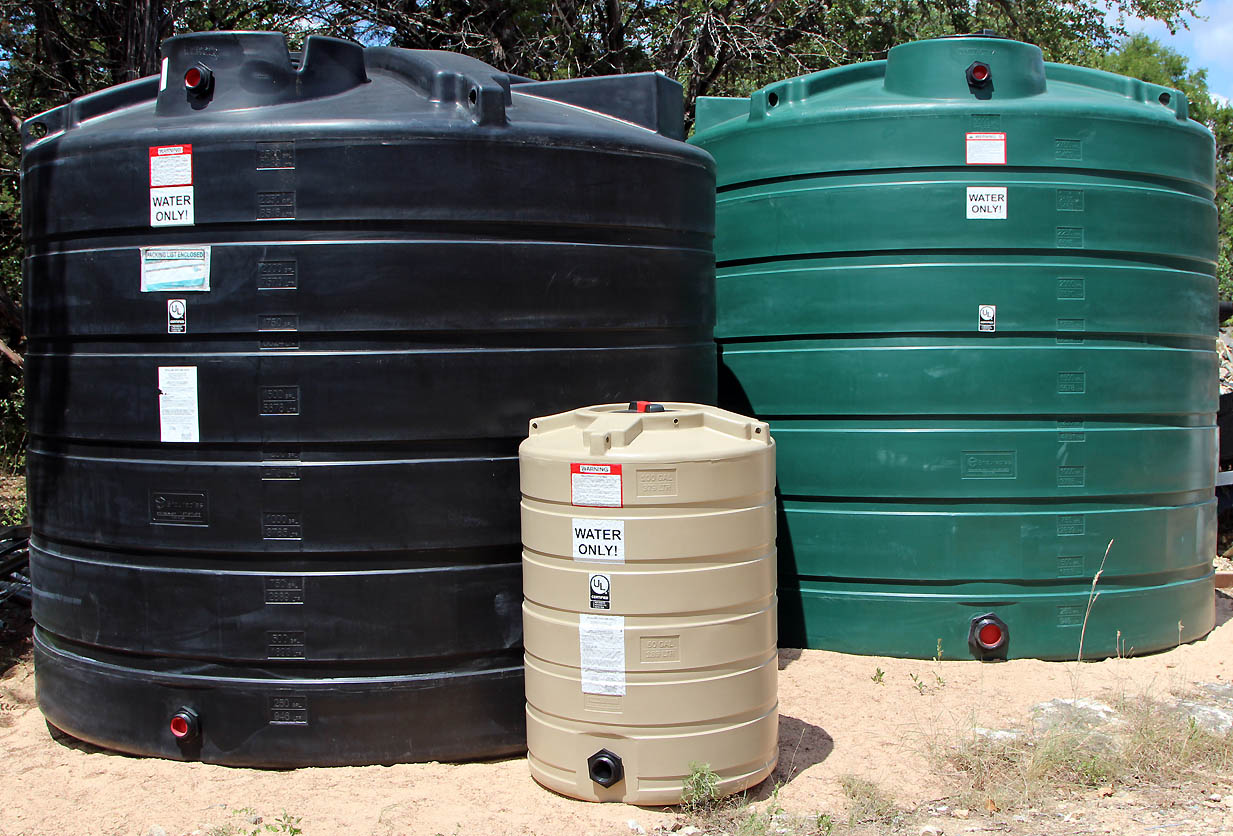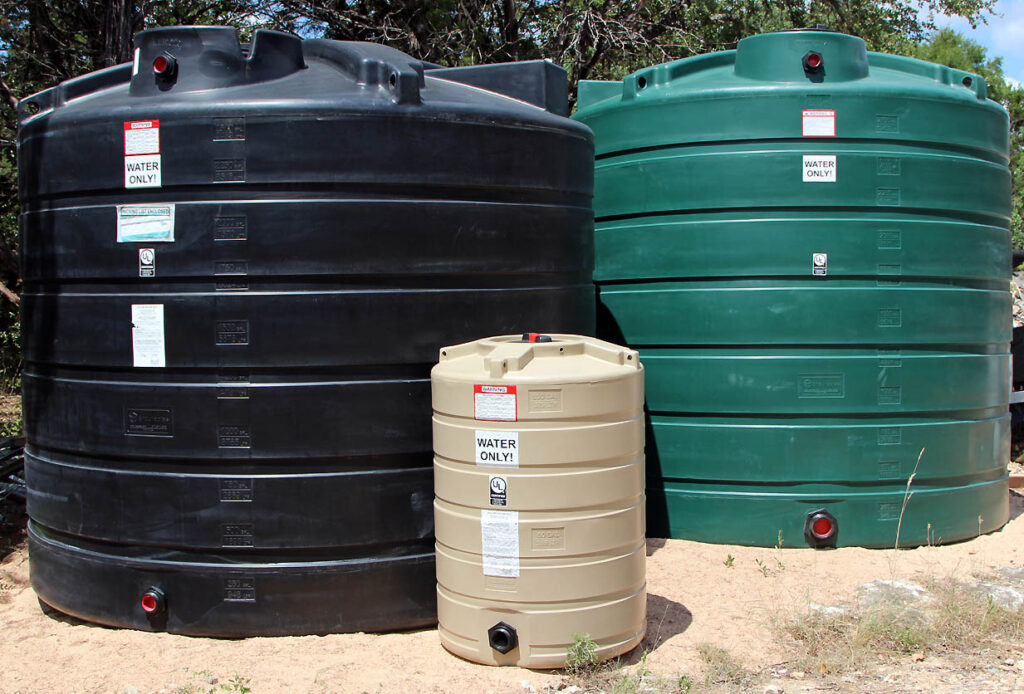 TANKS We like either the 2500 gallon or 3000 gallon tanks as they are the most cost effective. As your system grows, these tanks can be chained together. Also, they can easily be handled by two people… no cranes. The height of the tank should be a foot below the gutter level.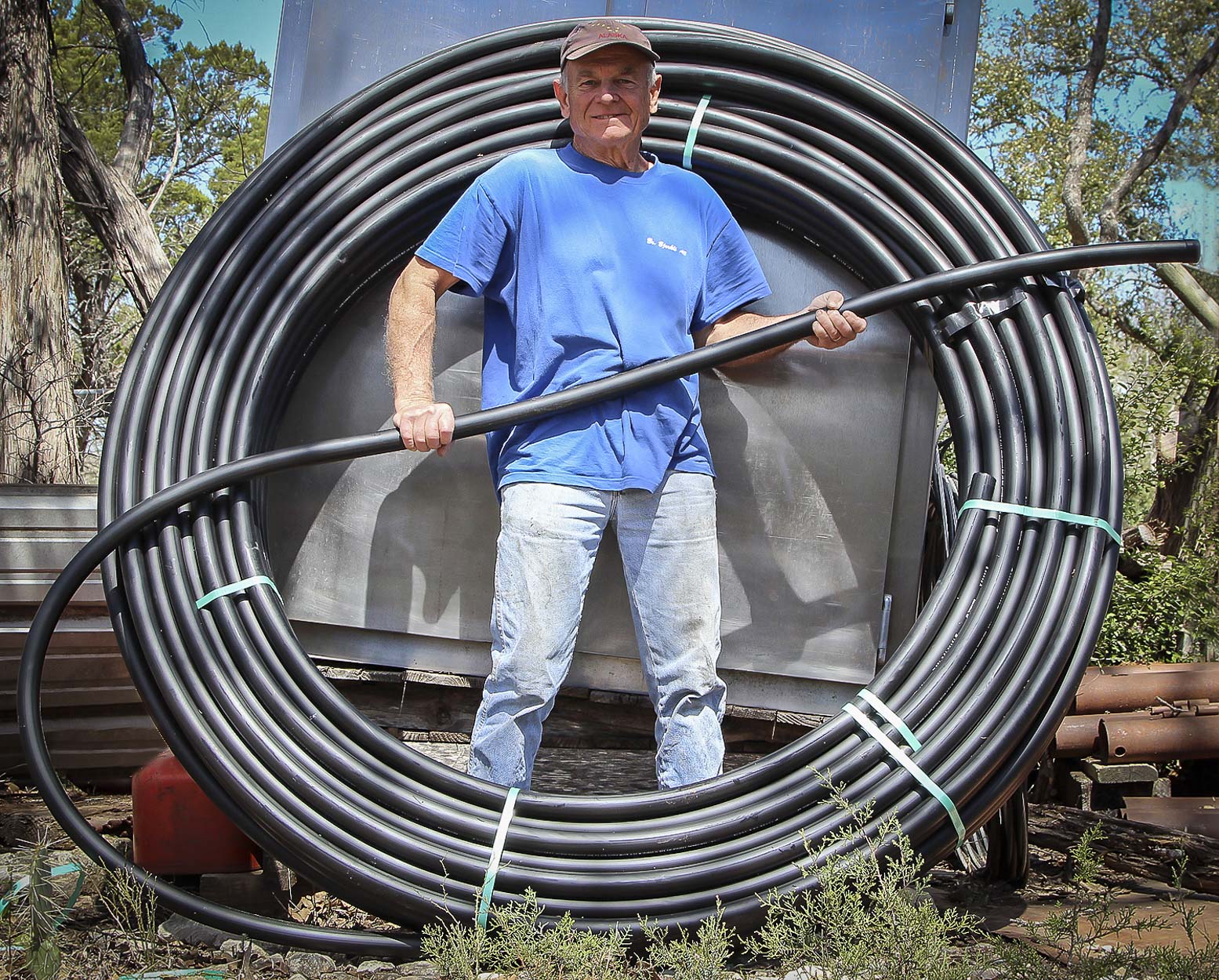 Understanding the World's Water is an eye opener...

As Weather Patterns change, Water Needs change.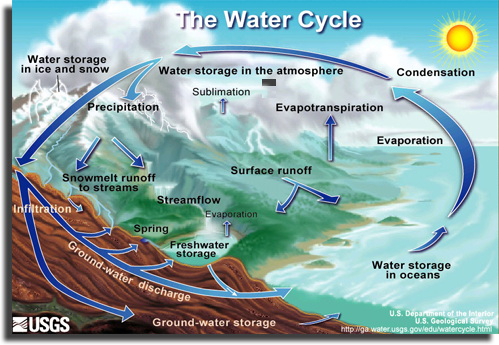 Know water cycle effects on your area...

Our Focus Is 'Healthy Plumbing For Healthy Water'
This Means Polyethylene, Polypropylene, Stainless Steel
and No PVC Or Brass.
Need replacement parts for your setup, a full set of products for a new collection site, or just want a more durable faucet for your backyard hose? RAINES Water Harvest is the right place for rainwater collection needs.
Visit the About section to learn more about who we are and why we do what do. Head to our Learn page to get your questions answered and learn more about the benefits of collection. Explore our Online Shop to buy whatever you need to begin or continue your rainwater harvesting journey.
All products from RAINES Water Harvest are made of top quality materials that are long-lasting, dependable, safe, and resistant to corrosion. Depend on us to provide products from materials like polyethylene and stainless steel at the most reasonable prices possible.
Since Collection and Harvesting is important to you and the world, Delivery of any item from our ONLINE SHOP is free within our service area, the Juniper Triangle, bounded by Hays City, Wimberley, and Dripping Springs here in Central Texas.