RAINES™ Stainless Steel PEX Fittings
Stainless Steel Hose Bibbs
Stainless Steel Hose Bibb Flat – (Faucet Spigot Tap)
$13.50 each
or 8 pieces for $100
1 Hose Bibb Flat + 3/4″ Bulkhead SS316 = $28

*** Stainless Steel Hose Bibb Flat – Temporarily out of Stock. ***
*** Stainless Steel Hose Bibb Flat – Temporarily out of Stock. ***
Hose Bibb/Faucet: You can't find a faucet like this anywhere else! Made from durable stainless steel and with a unique water-droplet handle design, buy this faucet to add both function and style to your garden hose, sink, or tank of any size. RAINES™ brand hose bibbs also have internal and external threading for easy assembly and interchangeability. For an elegant addition to your Blue Barrel, use our new ¾" Stainless Bulkhead BB fitting—it fits perfectly!
Stainless Steel Bulkheads RAINES™ SS316
3/4″ Bulkhead RAINES SS316 – Stainless Steel
We are pleased to introduce the new 3/4″ Bulkhead BB, crafted of beautiful 316 Stainless Steel.
Never in the annals of modern bulkheadology, has there been a fitting with greater wrenchability….. an installer's dream. This fitting will provide a 3/4″ female NPT thread in almost any container, from a Blue Barrel to a 10,000 gallon tank.
Simply drill a 1-5/16″ hole, and run the bulkhead body with washer down a wire or string and out the hole. Then tighten the 2″ outside nut snugly.
The 1-1/8″ wrench can then hold the bulkhead in position as you add a hose bibb or other fittings.
Stainless Steel Ball Valves – SS316 & Polypropylene
Ball Valves: Choose between polypropylene and stainless steel—both quality materials that will serve your needs. Polypropylene valves are easy to turn with one hand, unlike their PVC counterparts. Stainless steel valves have a stainless handle and are self-locking in both the open and closed positions. You can also purchase Tank-Ready valve/nipple pieces in both materials.
5/8″ Garden Hose Fittings – Stainless Steel
Walrus HQ800H
Walrus Pump HQ800H 1hp   $505
SS Flexible  1″ x 24″ connector, 1″ M-M Elbow, 1″ hex nipple      $20
SS Flexible  1″ x 12″ connector, 1″ M-M Elbow, 1″ hex nipple      $18
Rubber hose 2 ft,  SS CamLock fitting 1″,  SS hose adaptor, SS Street Elbow     $34
Walrus Pump: The best pump on the market, you can rely on the Walrus Pump to quietly deliver constant pressure to get your water to you. It also has an electronic sensor that stops the pump from using energy when no water is being used, so you will never pay for more energy usage than you need.. The pump is made of non-corrosive material and features a thermal overload built in to prevent overheating from usage or external temperatures (although it can handle up to over 104 degrees Fahrenheit ambient temperature—good for Texas!). Finally, should a part break, you can easily have it repaired in San Antonio,Texas.
SS Flex Connectors (Walrus Pump Accessories): Use these flexible connectors for an easy pump installation process that saves you the work (and the health risk) of multiple parts of PVC. For an even quicker connection process, consider the Camloc connector, which is equipped with a camlock fitting that allows you to instantly connect or disconnect the pump.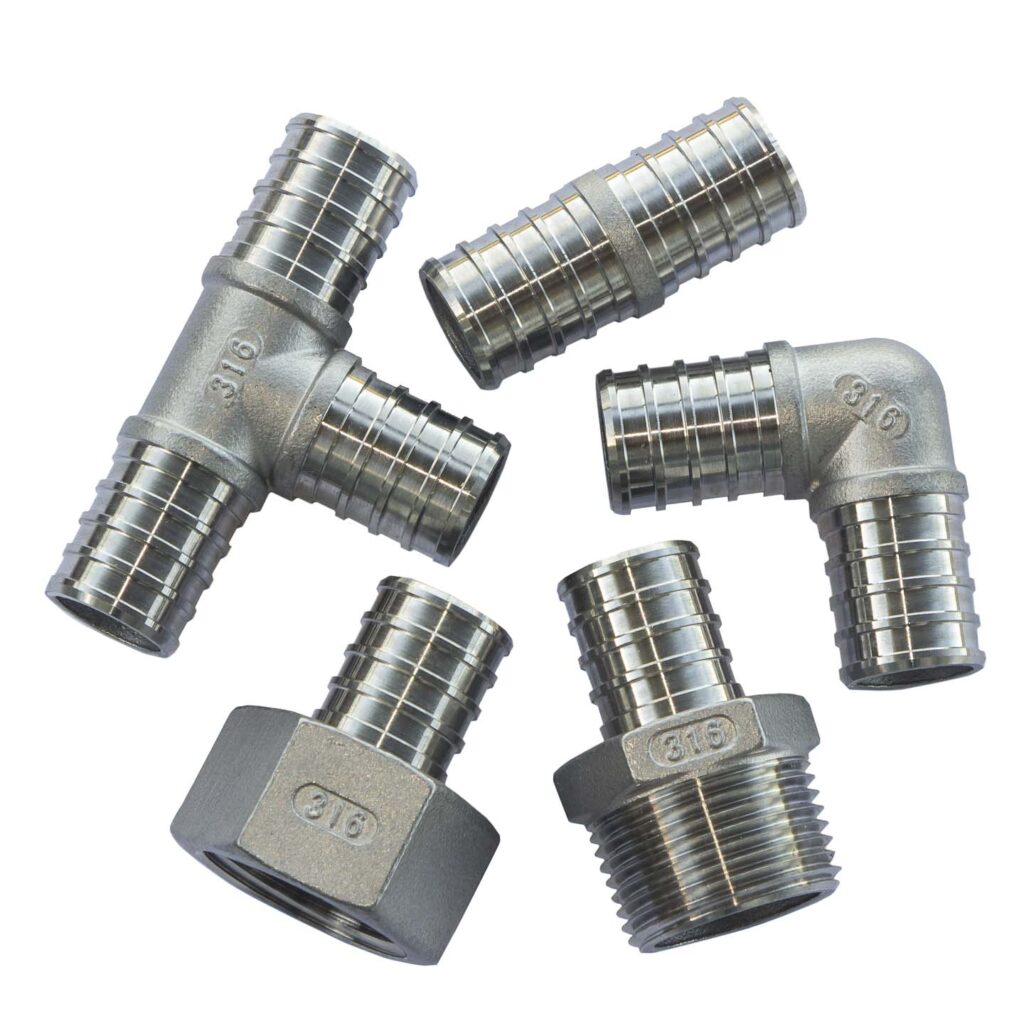 PEX Fittings
RAINES™ SS316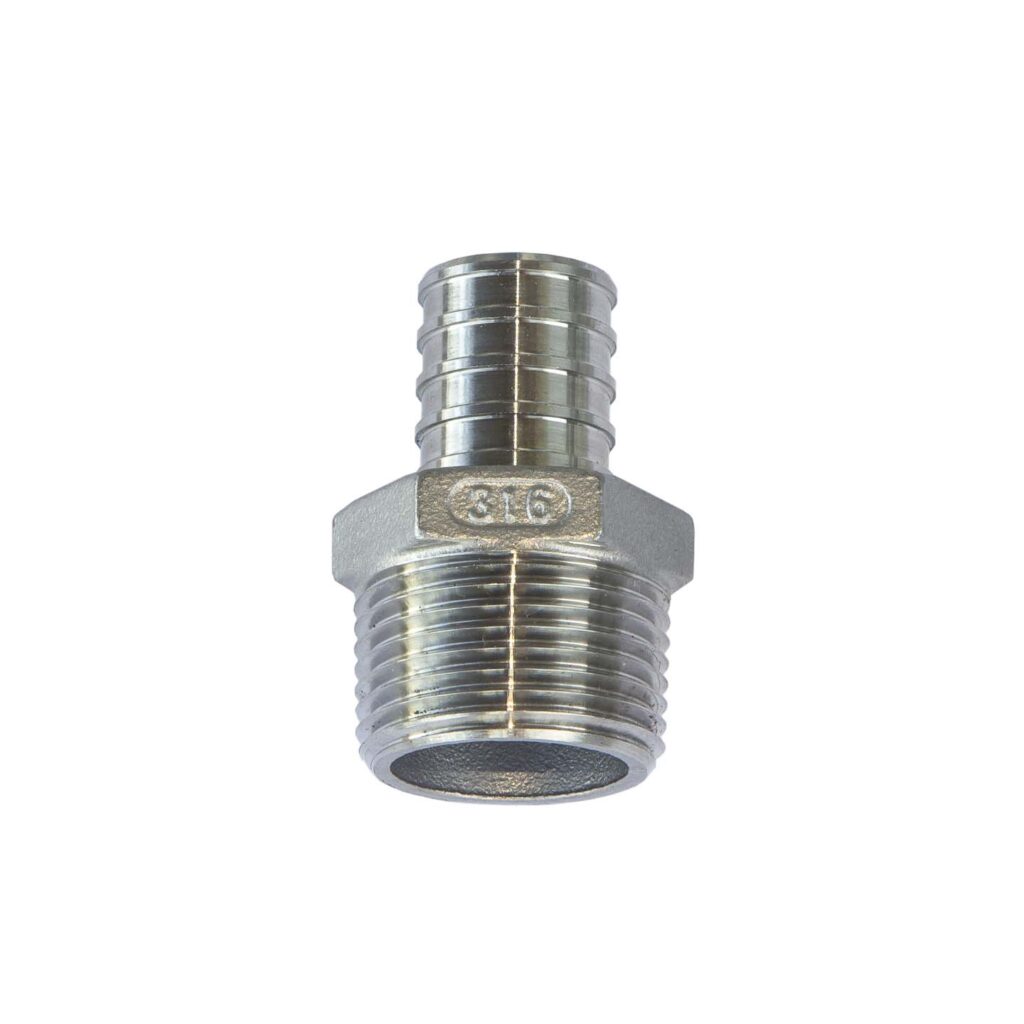 PEX Male Adaptor
RAINES™ SS316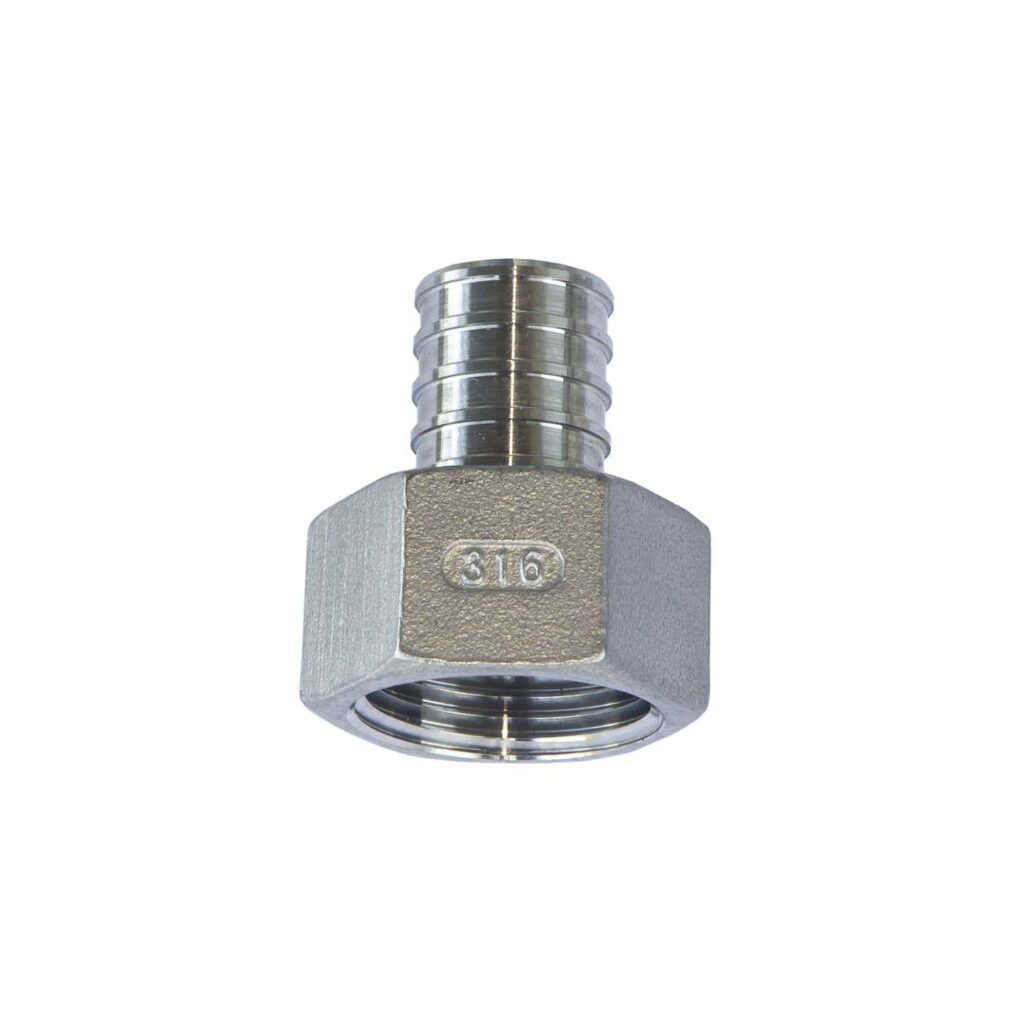 PEX Female Adaptor
RAINES™ SS316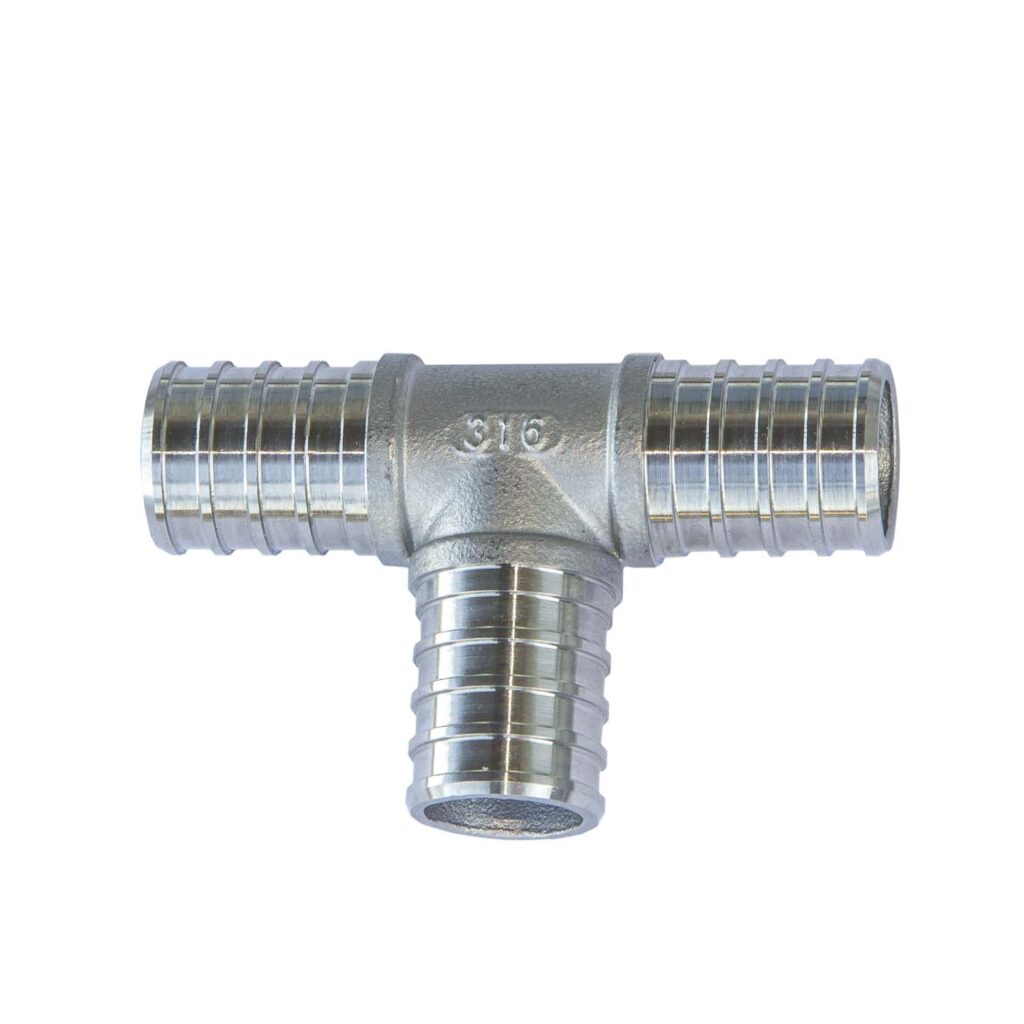 PEX Tee Connector
RAINES™ SS316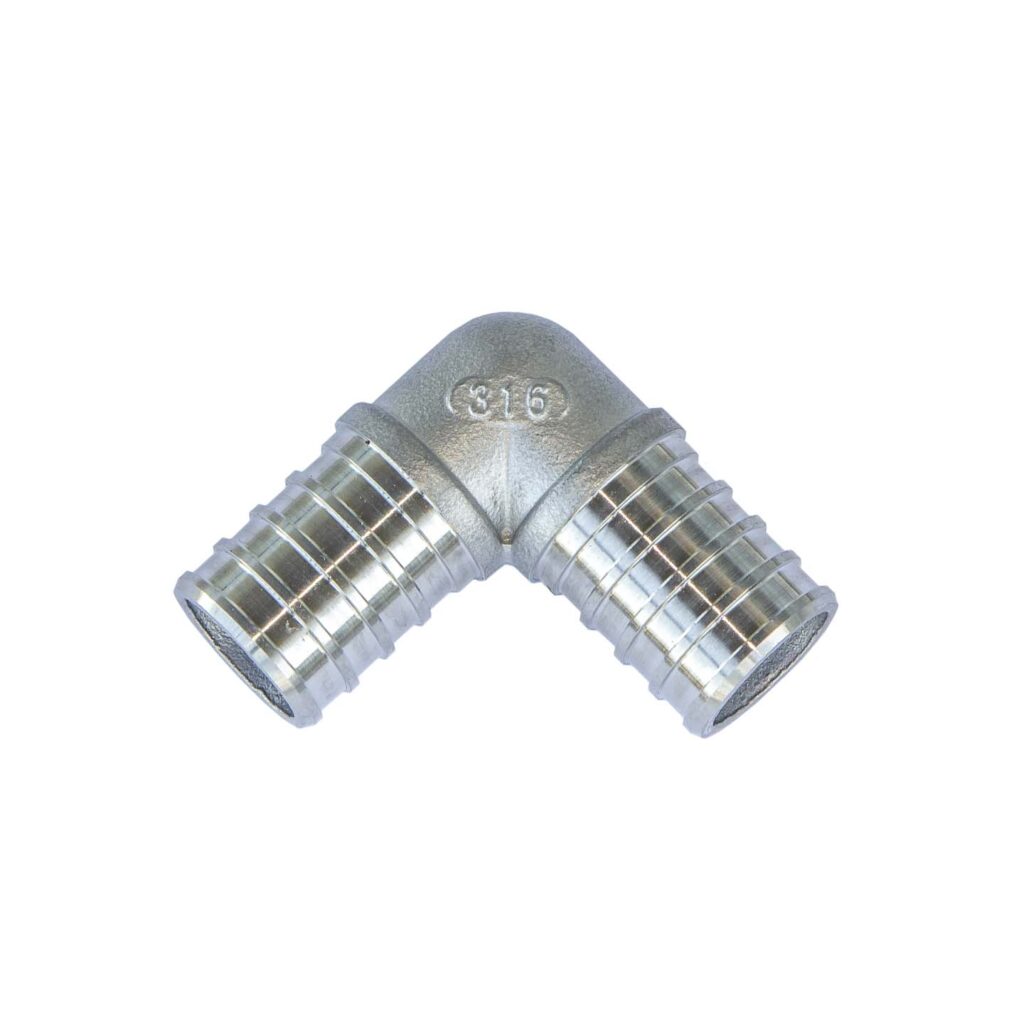 PEX Elbow 90-deg.
RAINES™ SS316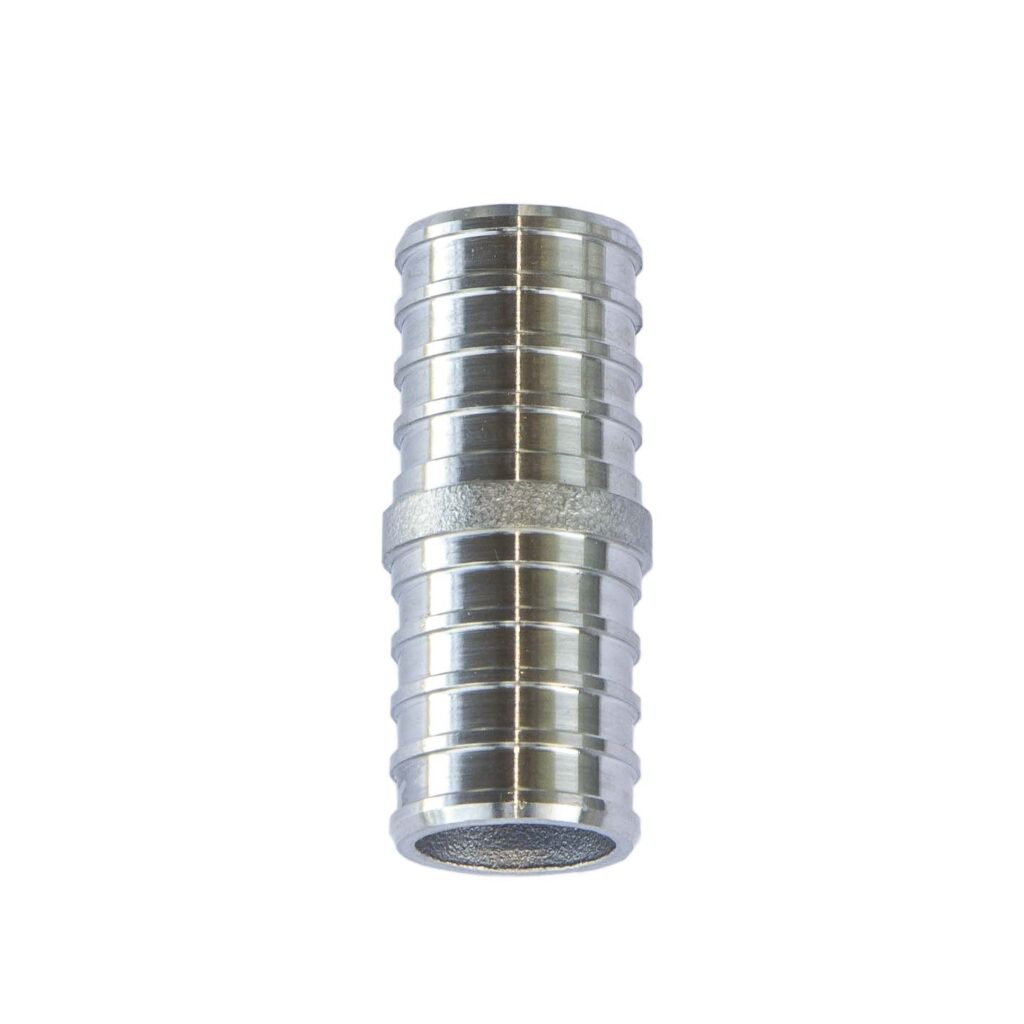 PEX Coupling
RAINES™ SS316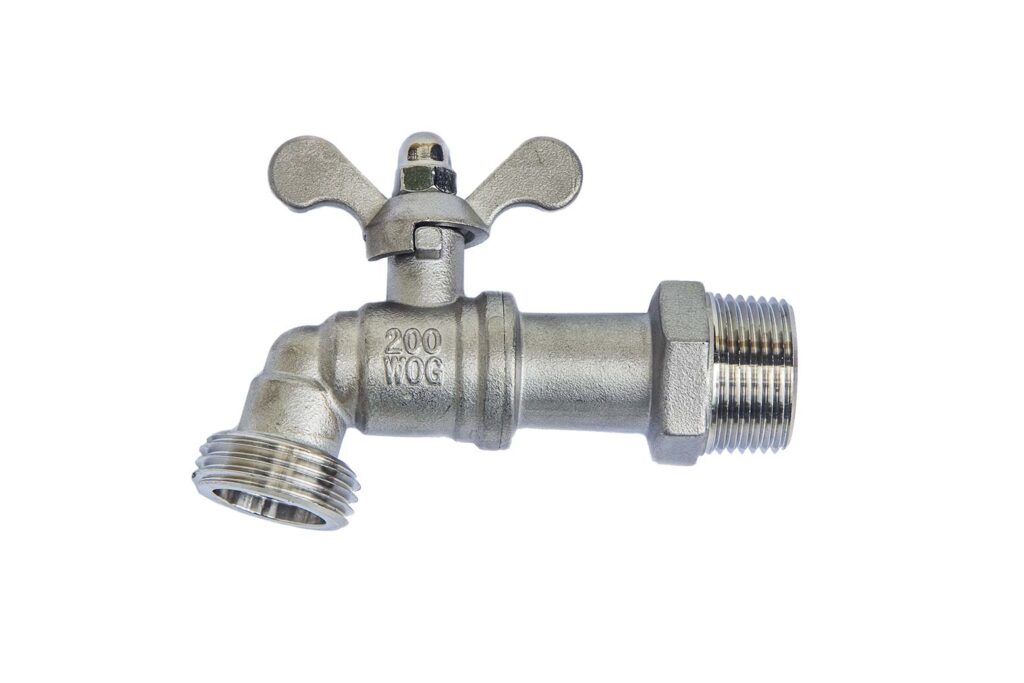 Stainless Steel Hose Bibb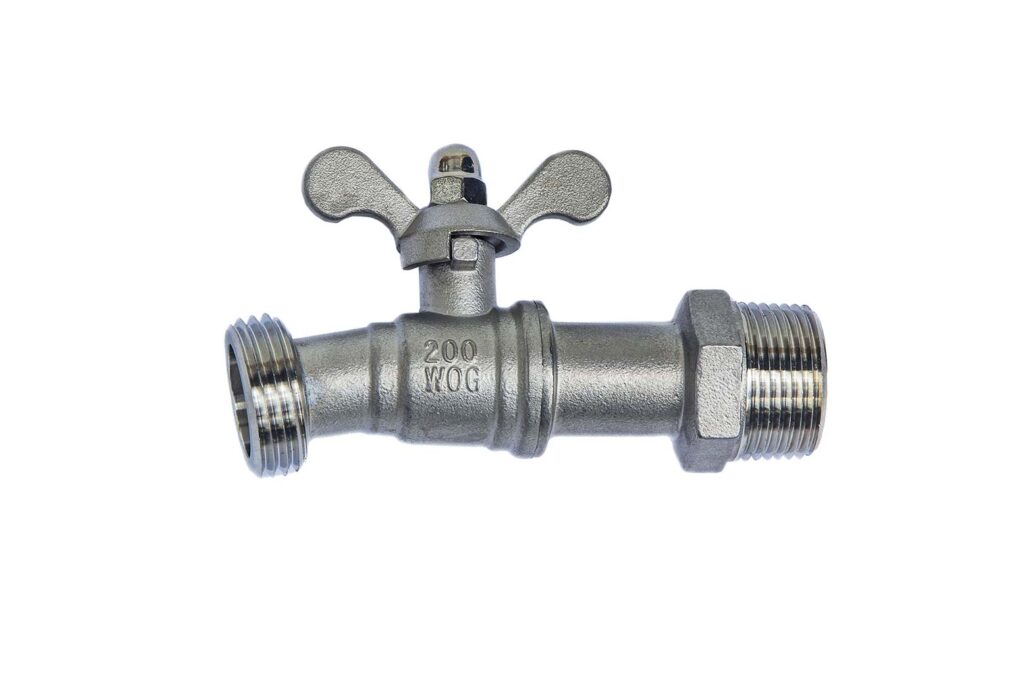 Stainless Steel Hose Bibb Flat